Tenorshare 4MeKey 3.0.4.3 Crack + Activation Key 2021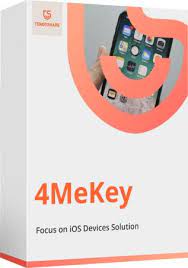 Tenorshare 4MeKey 3.0.4.3 Crack is a tool designed to help you solve this annoying problem because it can remove the activation lock without you needing to know the password of the previous owner's Apple ID. The design of the Tenorshare 4MeKey Serial key is as simple as possible, the first thing is to connect the iPad or iPhone to the computer using the included USB cable. To avoid any problems, it is recommended to check whether the Apple driver has also been updated to the latest version.
Tenorshare 4MeKey Crack It is important to note that the tool will not unlock the device, but will remove the iCloud activation lock. After passing this step, you can easily enter a new Apple ID, start device settings and log in to the Apple Store to download frequently used applications. In addition to the iPad and iPhone, the program is also suitable for watches. However, you need to make sure that the operating system version is compatible with the tool because according to the developer,
Tenorshare 4MeKey 3.0.4.3 Crack + Activation Key 2021
Tenorshare 4MeKey Activation Key it gets and the first thing you need to do is connect your iPod or iPhone to the computer using the provided USB cable. To avoid any sort of issues, this is advisable to check if the Apple drivers are updated to their latest version as well. Tenorshare 4MeKey Serial Key is important to note that the tool does not jailbreak the device, but instead deletes the iCloud activation lock. So, once you pass this step, you can easily enter a new apple id, start settings up your device and log into the apple store to download the applications you are commonly using. Make sure that the device is compatible. In addition to iPad and iPhones, the program also works with watches.
Features:
Quickly remove iCloud activation lock without password/Apple ID
When you forget your password or buy an iPhone, unlock your iCloud account anytime, anywhere
After bypassing the activation lock on your iPhone/iPad/iPod touch, log in to the App Store with your new Apple ID
Compatible with iOS devices from iPhone 5S to iPhone X
Fully support iOS 12.3-13.7
Activate iPhone without Apple ID
Unlock iPhone without iCloud
You can log in with a new Apple ID for free through the App Store or iTunes & App Store in the settings to download apps via Wi-Fi.
After successful removal, you do not need to reboot, restore factory settings or refresh the firmware, you can freely enter the device.
Without the previous owner, the activation lock is completely deleted.
Donate iCloud which is no longer used to lock iPhone, no more trouble.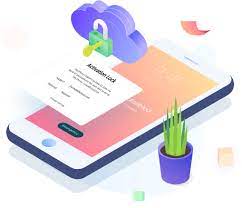 Why should you use 4MeKey?
You already know under what circumstances you are suggested to use the tool. So now, let's also discuss some of the benefits that you will get by using this software.
Below is a list of some of the most compelling reasons why it is suggested to use the Tenorshare tool to fix your iCloud issues:
# 1) Powerful features
It offers a variety of cool and powerful features that are sure to come in handy when troubleshooting your iCloud issues. The features offered by the software are up to date with the servers and iCloud settings, which frequently change to ensure that users do not encounter any errors while solving their problems.
# 2) Easy to use
It is also known for its simplicity and ease of use. It offers a simple yet professional user interface that ensures that users find what they need without any hassle. Its features are not only useful but easy to understand and use.
# 3) Profitable
Unlike other similar tools, this tool is incredibly cost-effective. The software is not only efficient but also economical, making it the perfect software to help you bypass iCloud Activation Lock. You can get 4MeKey with three separate plans – $ 35.95 for one month, $ 39.95 for one year, or $ 49.95 for a lifetime.
How to download
You will be happy to hear that the free download of 4MeKey is available on the official Tenorshare website. You can download 4MeKey for free and also get a free trial of the software. By using this free trial, you can try out most of the features offered by the software before purchasing it.
Access the official Tenorshare 4MeKey website using your webserver.
Scroll down and tap "Free Download."
Tap the downloaded file to start installing it on your computer.
After installation, you can launch the software by double-clicking on the desktop icon.
System Requirements:
Operating System: Windows 10/8/8.1/7/Vista/XP
Memory (RAM): 1 GB of RAM required.
Hard Disk Space: 50 MB of free space required.
Processor: Intel Dual Core processor or later.
How To Crack:
First Download Tenorshare 4MeKey update software our site.
Just click when download finish now uses RAR software for UNRAR.
You find two folders first one is exe and the other is crack or key folder.
Install Tenorshare4MeKey.exe when install finish does not open it.
Use crack or key to activate this software.
Now open Tenorshare 4MeKey Software.
You get Tenorshare 4MeKey Full Version
Done. 🙂